Hex-Files is Josh & Tamara - paranormal researchers and explorers investigating the unknown, odd, and high strangeness all around us. Combining technology with occult and spiritual methods (spoiler alert: it's witchcraft) we search for cryptids, ghosts, ufos, aliens, hauntings, and usually a strong drink. Join us as we share our adventures just bring your own bourbon.
Episodes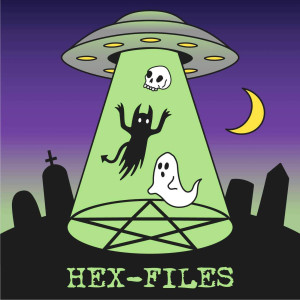 Wednesday Mar 17, 2021
Wednesday Mar 17, 2021
We returned to Medoc Mountain to once again search for bigfoot. This time we didn't just go for one day but for three. We had some strange happenings again but this time we felt closer to whatever resides in these woods. From owl messengers to something possibly stalking us, we explored the woods day and night. What did we find? More questions and more strangeness for sure. Be sure to listen to episode 12 to hear about our first trip.
To support the show and hear about Tamara's chilling encounter with something out there visit our Patreon. 
You can also support the show for free-just take a moment to rate and review us and subscribe wherever you listen, it really helps us a lot.
Also subscribe to our YouTube to see footage from this trip and other investigations.
Follow us on social media - Instagram/Twitter/TikTok: @hexfilespod
Art by Melissa Doody
Theme by Malleus