Hex-Files is Josh & Tamara - paranormal researchers and explorers investigating the unknown, odd, and high strangeness all around us. Combining technology with occult and spiritual methods (spoiler alert: it's witchcraft) we search for cryptids, ghosts, ufos, aliens, hauntings, and usually a strong drink. Join us as we share our adventures just bring your own bourbon.
Episodes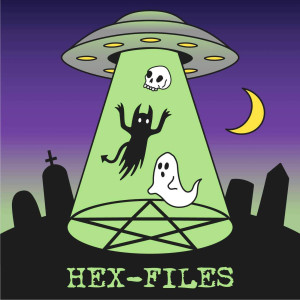 Wednesday Feb 03, 2021
Wednesday Feb 03, 2021
This is our second in the boo-n-boo series but our first ever live show! Hosted by Petty Thieves Brewing in Charlotte, NC-we were joined by Jason from spookyclt to share the history of the Dunhill Hotel and then discuss our findings from our stay and investigation. This historic hotel has had its share of ghost stories and tragedies over the years and we definitely got some strange happenings. From a disembodied voice to a full shadow figure we certainly weren't alone that night. 
Find spookyclt here or on social media as @spookyclt
To support the show, get bonus content, and get early access to see the live video of this episode check out our Patreon
To support the show for free, please take a moment to rate and review us and subscribe wherever you listen- it really helps a lot. 
Subscribe and check out our Youtube for videos of investigations.
Follow us on social media- Instagram/Twitter/TikTok: @hexfilespod
Art by Melissa Doody
Theme by Malleus